BEAT THE WEATHER AND RIDE ALL WINTER YOUR CHOICE GRAZING OR LIVERY AT THOMPSONS HORSE CENTRE
Your own safe/flat paddock, with your choice of grass or not. Or larger paddock in small groups (electric top wires) Your own stable with bedding provided.
Use of all facilities:
Large outdoor arena 70 x 65m, fully lit, show jumping course, dressage arena with superior soft rubber/sand surface
Indoor arena fully lit (to use outside riding school hours)
Exercise training tracks (600m & 1000m)
Grooming tie stalls
Warm water shower for horses
Tack room – locked to store your gear
Feed room
Toilets
Coffee/tea/TV
Float/truck parking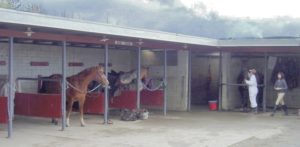 THC will pick up manure and clean water troughs and do all paddock maintenance.
OPTION 1 – STANDARD GRAZING
All of the above for $12-00 per day.
OPTION 2 – PART LIVERY
All of option 1 plus we will feed horses twice daily and change covers as required for $18-00 per day.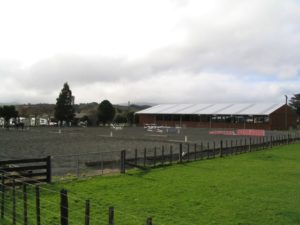 OPTION 3 – FULL LIVERY
All of option 1 & 2 plus we will bring horses in and out of paddock to stable and clean stable for $25-00 per day.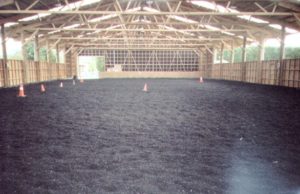 EXTRAS
Lessons available (dressage or jumping)
LIMITED SPACES AVAILABLE
ALL PRICES INCLUDE GST.
Minimum stay 7 days.