At Thompsons Horse Centre we offer an exciting and different party for your child's birthday. A pony experience will be something that all children will remember and enjoy.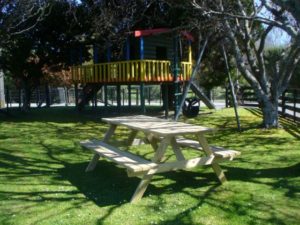 Guests have a lovely ride around our farm trail for half an hour each or, if wet play mounted games in the indoor arena. We also have a picnic/playground for the children to enjoy while waiting. You are welcome to stay and relax and have your own party food in this safe area, watching other children ride in the outdoor arena.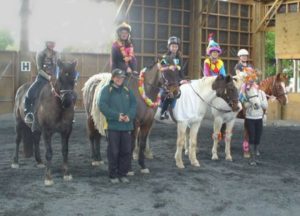 Cost is $30-00 per child (minimum 3)
For safety reasons we usually take up to 5 children riding at a time, if you have more than 5 we split them and ride them in 2 groups. You would need to allow 1/2hr per group.
A non-refundable deposit of $50-00 is required on booking and we only take cash cheque, or internet banking
Please arrive at least 15mins before so we can start your party on time.
If you require something else please feel free to phone and as we are happy to design a party to suit your needs.
We look forward to receiving a booking from you.